How we met
College to Castle
It all started when Professor Moorhead told her Chapman University Group Comm. class, "sit next to someone you haven't sat next to yet." Kaitlin couldn't part with her besties Michelle or Becky, of course, but the three of them could surely sit by someone new. Enter Nick. After just one hour, Kaitlin was smitten and quickly called dibs, boasting Nick would be her next boyfriend.
As fate would have it, Nick was spotted soon after at Kaitlin's favorite college bar. Not wasting any time, she immediately went to chat him up. Nick, being the gentleman he is, asked if she would like a drink. She politely declined, prompting Nick to turn to the bartender, "two patron shots please." As the night went on, the two hit it off and shared their first kiss. After the buzz of love and tequila had sunk in, Nick looked deeply into Kaitlin's eyes and said, "you are so beautiful, Megan." You'd think that was both the beginning and the end, but Kaitlin somehow found it endearing and gave Nick another chance.
Fast forward nine years later, we still don't know who Megan is, but Kaitlin and Nick are happier than ever. They enjoy spending time with friends and family, cheering on the Steelers, binging on Netflix shows, and traveling together. From sharing a pint of Guinness in Ireland, to skiing the Colorado Rockies, to walking the Great Wall of China, and dipping their toes in the Baja California surf, they have shared many fun experiences and look forward to their next great adventure with all their favorite people. Slàinte! (cheers in Gaelic)
The Wedding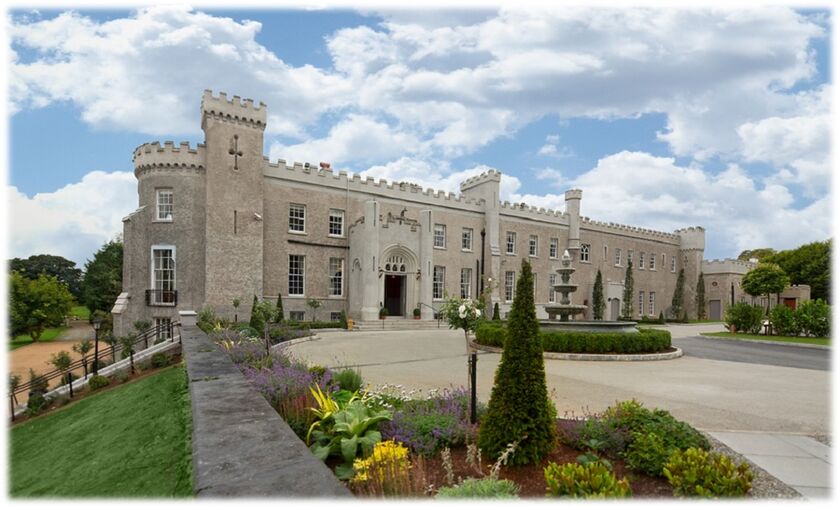 Sunday, September 22, 2019
Ceremony and Reception
Bellingham Castle
Castlebellingham, Co. Louth, Ireland
Other Events
First Drinks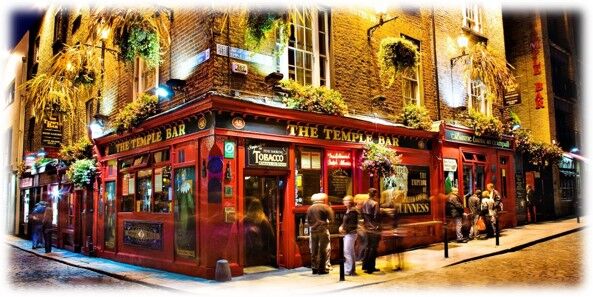 Thursday, September 19, 2019
8:00 PM
The Temple Bar District
47-48 Temple Bar, Dublin, D02 N725, Ireland
Join us for a proper introduction to Ireland in Dublin's famed Temple Bar District. Described as the "bohemian quarter," this area is full of entertainment, restaurants, art, and pubs. It also leads the list of best places to hear Irish folk music.
Rehearsal Dinner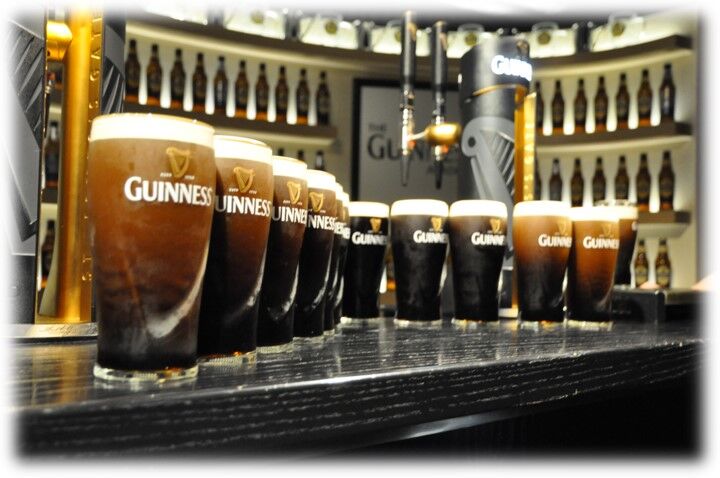 Friday, September 20, 2019
7:00 PM
Guinness Storehouse
St James's Gate, Ushers, Dublin 8, Co. Dublin, Ireland
Our rehearsal dinner will be held at the World Famous Guinness Storehouse & Brewery. Our visit to Ireland's signature attraction kicks off with a tour of the Storehouse before we move to the Guinness Academy for dinner and a lesson on how to pour the perfect pint!


More exciting events to be announced!
Wedding Party
Sara Baruch
Longest friend. Most likely to make an impromptu speech after a few dirty martinis.
Becky Coulter
College roommate and sorority sister. Most likely to freak everyone out at dinner by putting ketchup on EVERYTHING. "What, you don't put ketchup on your cake?"
Rochell "Ro" Domingo
Former Co-worker from Panda. Most likely to call you over to the bar for a shot of J-Mo. "Shots, shots, shots, shots, Everybody!"
Christina Ghassemieh
Sorority sister and fellow former Chapman cheerleader. Most likely to leverage her legendary hair-flips to upstage you on the dance floor.
Sam Johnson
High school friend and "wife" on Facebook. Most likely to critique the wine selection. "Where's the pinot noir?"
Chelsea Kan
Sister-in-law. Most likely to become your new best friend and pull you aside for a selfie.
Justin Kan
Little brother. Most likely to surprise you with a hilariously inappropriate joke. "Did you hear the one about the priest and the rabbi?"
Lyle Matthew Kan
Big brother. Most likely to tell you he's Kaitlin's younger brother. "...but I really look like I could be, right?"
Michelle Wright
College Roommate and sorority "big" sis. Most likely to use WebMD to misdiagnose a headache as a terminal illness.
Matt Butkovich
Cousin and lifelong friend. Most likely to tell you his homemade beer is better than whatever swill you're drinking.
Matt Garbutt
College friend and fraternity brother. Most likely to be best-dressed at the wedding if he didn't have to wear one of the atrocious groomsmen suits Nick picked out.
Scott Gump
Lifelong friend. Most likely to tell you about his motorcycle-riding glory days and his cat and how that's definitely not a weird combination at all.
Manny Herrera
College friend and roommate. Most likely to ask you to call him Manuel, please. Step into his name preference nightmare, the water is warm.
Mike "Bear" Kennedy
College friend and fraternity brother. Most likely to take his shirt off at the reception.
Tyler Ludwigson
Former roommate and cocktail buddy. Most likely to critique your haggard watch. "Seriously, is that a Timex?"
Colby McCullough
College friend and fraternity brother. Most likely to pour you a welcomed shot of brown liquor before sharing an unwelcomed quip about the Dallas Cowboys.
Rick Michelmore
College friend and fraternity brother. Most likely to sneak a country song into the reception set list. He belongs to the drinking class.
Matt O'Leary
Cousin and fraternity brother. Most likely to leverage the ENTIRE dance floor in an epic dance battle with a shirtless Bear Kennedy.